Yesterday, Apple finally confirmed the worst-kept secret in Silicon Valley, and announced the Vision Pro, its $3,499 virtual reality headset. From our story:
The headset allows users to interact with "apps and experiences", the Apple vice-president of human interface design, Alan Dye, said, in an augmented reality (AR) version of their own surroundings or in a fully immersive virtual reality (VR) spaces.

"Apple Vision Pro depends solely on your eyes, hands and voice," Dye said. "You browse the system simply by looking. App icons come to life when you look at them; simply tap your fingers together to select, and gently flick to scroll."

A feature called EyeSight will show users' eyes on the front screen when they are in an AR mode, simulating a transparent screen and letting them more naturally interact with those around them, but will show a blurred version of a VR experience to indicate to others when they are not present in the room.
The device will usher in, Apple claims, a new era of technology: the age of "spatial computing". The company is placing the device squarely in the pedigree of the Mac and iPhone, as the defining example of a paradigm.
It's big talk for what is, once you look past the marketing fluff, a VR headset. Yes, if even half of the tech demos work on launch (slated for "early next year" in the US, and "later" in other countries), it will be an extremely impressive VR headset indeed. But it's hard to feel the categorical difference Apple insists there is between the Vision Pro and, say, Meta's Quest Pro, another high-end VR/AR device that is already on shelves now. Compare that to the difference between the Mac and its command-line competition, or the iPhone and its keyboard-and-stylus PDA peers.
That's not to say Apple's purely following. The company showed off a number of features that are genuinely novel:
EyeSight, which sounds so ridiculous, could actually … work? A curved, outward-facing OLED screen displays the wearer's eyes to the outside world, giving the impression of the headset as a simple piece of translucent glass. The screen mists over if the wearer is in a fully immersive VR space, while allowing people to have (simulated, at least) eye contact when in AR mode.

An array of downward and outward-pointing IR cameras let the headset keep track of your position and gestures at all times, allowing the company to build a controller-free experience without requiring the wearer to hold their hands in their eye-line when using the headsets.

An AI-powered "persona" (don't call it an avatar) stands in for you when you make a video call using the Vision Pro. It's a photorealistic attempt to animate a real picture of you, using the data the headset captures your eye, mouth and hand movements while you talk. Even in the staged demos, it looks slightly uncanny, but it seems a far smaller hurdle to introduce into the world than trying to encourage people to have business meetings with their Memoji.

Should VR headsets have a bulky battery mounted on your head, or should they rely on a tethered cable to a separate PC? Apple thinks there's a third option: slip the bulky battery in your back pocket, and run the cable up to a lighter, more comfortable set of goggles. It could work. Or it could be the worst of both worlds: a cable that still inhibits movement and comfort, with none of the power of a real tethered VR system. Hey, not all novelty is a slam-dunk.
There's one other massive novelty with the Vision Pro, of course: that $3,499 price tag. The company was defensive about the cost in the moments before it announced it, comparing it to the price of outfitting your home with a huge TV, surround-sound kit, new laptop and state-of-the-art games console. (A huge TV no one else can watch with you; a games console without any must-have titles.)
But the price tag is, in a way, the most compelling thing about the Vision Pro, because it suggests that the company is focusing on making a headset that can actually meet its stated goals – of "all-day" use, of genuinely compelling " mixed-reality" experiences, of virtual desktops that are more than a novelty – rather than compromising for the sake of shipping an affordable device today. Yes, the current market for VR headsets floats around $600, capping out at $1,000 or so, but the current market for VR headsets is also one for hobbyists and early adopters.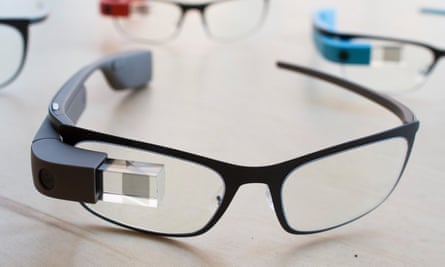 That poses the unavoidable question, though: who is this headset for? A simple answer is "rich people", and at least in the early days you can be sure that the majority of Vision Pro owners will be fairly typical early adopters: people with disposable income and a passion for cool technology.
Apple's own answer was less than compelling. The company presented use cases: pulling the headset out on a plane, or in a hotel room, could be genuinely pleasant compared to the alternatives. But the examples feel stretched: one demo, of the "spatial photo" tech, showed a man relaxing to watch a 3D video of his child's birthday party. Which implies he wore the headset to his child's birthday party – something, I hope, the company does not intend for people to actually do.
In other words, there is a disconnect between the price of the Vision Pro and the promise of it. This expensive hardware generally either fills a concrete commercial need, or appeals to a niche group of diehard hobbyists. Something that will usher in a "new era of spatial computing" is neither of those. There is a third option, though: a status symbol. When the Apple Watch was released, people wore it partly because of its vaguely useful notifications and fitness capabilities – and partly because it looked cool.
That's a online game to play with an AR device. Google Glass became a status symbol too – of a rather different sort. The company's "glassholes" probably put the field back by half a decade, as a status symbol inside tech became a red flag to passersby outside it. It isn't hard to imagine, six months after launch, people are moaning the "Vision bros" who sit in coffee shops and go blank out the world. But that might be the best Apple can do until it manages to cut the price in years to come.
If you want to read the complete version of the newsletter please subscribe to receive TechScape in your inbox every Tuesday.