Last week Sony took the wraps off its Project Q handheld. A lot of questions about the device were answered during the showcase event, however, a vital handheld specification wasn't provided — battery life. Now Tom Henderson, a games industry tipster with a long track record, has gone public to assert that the Sony Project Q will only last for three to four hours between charges.
Sony's latest handheld could be described as a 'dumb' device, in that it doesn't have onboard processors for tackling PlayStation gaming content. All the onboard processing power needs to do is handle streaming games and user inputs without detrimental lag. It is possible to enjoy PS Remote Play streaming on gadgets like mobiles, tablets, and so on as the PlayStation game processing is done in the cloud, but Sony thought a dedicated device like the Project Q is the best way to do justice to its games catalog.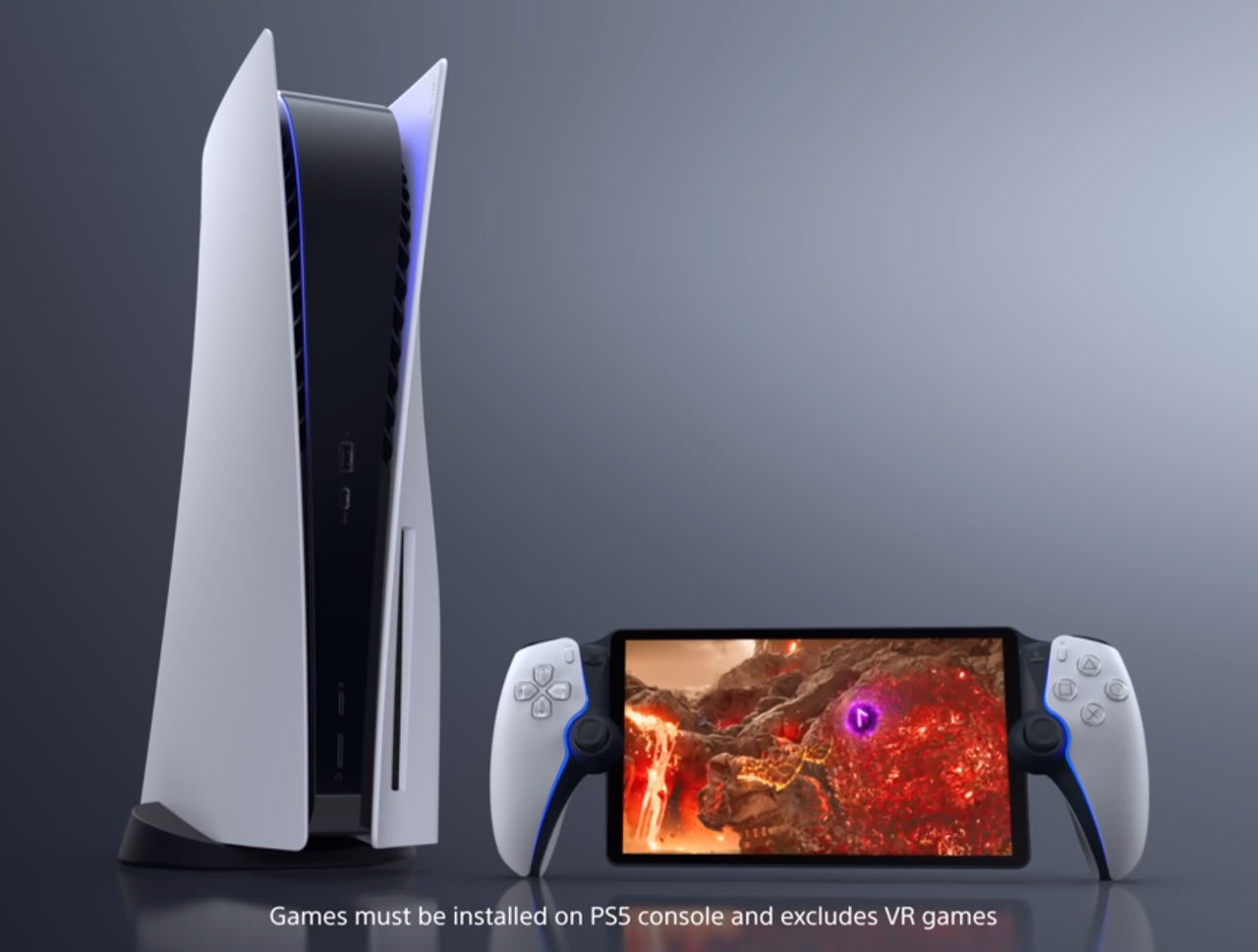 With its light processing burden in mind, one might expect it would be relatively easy for the Sony Project Q to offer extended battery life, as the Logitech G Cloud can. However, if Henderson is right, users will get a desperately short unplugged experience here. Sony must have decided this was enough, and/or the decision was steered by the overall weight, size, or cost of the handheld.
To put the claimed Sony Project Q handheld battery life into some perspective, let us compare it with a mix of contemporary handheld gaming and smart devices:
Logitech G Cloud: 'all day' 12+ hours claimed
Apple iPad 10th Gen (2022): about 10 hours
Samsung Galaxy Tab S8 Plus (2023): about 9 hours
Nintendo Switch OLED: between 4.5 and 9 hours
Valve Steam Deck: usually 2 to 6 hours observed in our review
Asus ROG Ally: PC gaming 1.43 hours, web activity 5.51 hours in our review testing
In the above examples, you can see devices like the ROG Ally really eat through their batteries when games are using the local CPU and GPU power (actually the AMD Ryzen A1 Extreme APU). However, it looks like it would be able to stream games for nearly six hours. This kind of local processing vs streaming battery life usage differential is a big reason why the touted Sony Project Q handheld battery life is so disappointing. The source takes a swipe at Sony, by adding that "at least Project Q is on brand with the DualSense having a short battery life." Hopefully, Henderson's information comes from a pre-release testing unit with a smaller battery, or there is another pre-release hardware issue that plays stunting the battery life.
Another factor that will be important to the success or failure of the Sony Project Q will be pricing, which was also held back from the unveiling event. Henderson expects the product release to be sometime in November, and we should get pricing closer to that time.