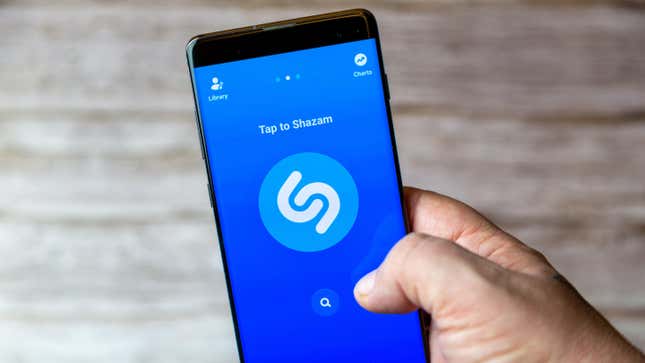 Shazam is one of those genius apps that have stood the test of time and then some. Now, it's getting a huge improvement on iOS. You can now use the music-identifying app on your phone while you have TikTok, YouTube, or Instagram open.
Nobody's Really Watching Reels
9to5Mac first caught the update. Previously, if you wanted to Shazam a song on a platform like YouTube, you would have to open the video on a separate device and use Shazam on your phone in order to track down the catchy tune. Apps like Instagram and TikTok, allow users to post their soundtrack with uploaded music, so it is technically already identified, but that depends on the creator acting in good faith and correctly labeling the song.
As TechCrunch notesAndroid users have a similar Shazam feature, but the app will request permission to access other platforms to scan a song from them. Shazam also exists as a separate app on Android devices, accessible through the Google Play store, while it is directly integrated into iOS. Shazam is also available as a Google Chrome extension that operates within your browser much the same way the Android and iOS software operates within apps.
Shazam was launched in 2002, and was made available as an application on iPhone and Android in 2008—gone were the days of typing misheard lyrics into Google and hoping you'd find the song you were looking for. Apple then scooped up the company in 2018 for $400 million and has provided it as a free app on all of its iPhones ever since.