Can you imagine if Dead Island 2 didn't arrive with actually-quite-good PC performance? All those years, all those developers, and it turned out rubbish? Perish the thought. But now, Dambuster Studios have ensured that it finally hits shelves in a solid technical state; a welcome return to standards for the big-name gamesmaking biz, which has largely spent 2023 chucking out sub-par PC ports.
Indeedy, after the shonky launches of The Last of Us Part 1 and The Outer Words: Spacer's Choice Edition, to name a couple, here we have a game that won't make the best graphics cards look like slices of Ryvita. In fact it performs better on older hardware than you might think, looking at its richly detailed rendition of a mid-apocalyptic LA, and the minor hitches I found on the Steam Deck are completely absent when playing on a decent Windows desktop. You might not even need the best settings guide I've cooked up further on down, though do try it out if you fancy even higher framerates.
---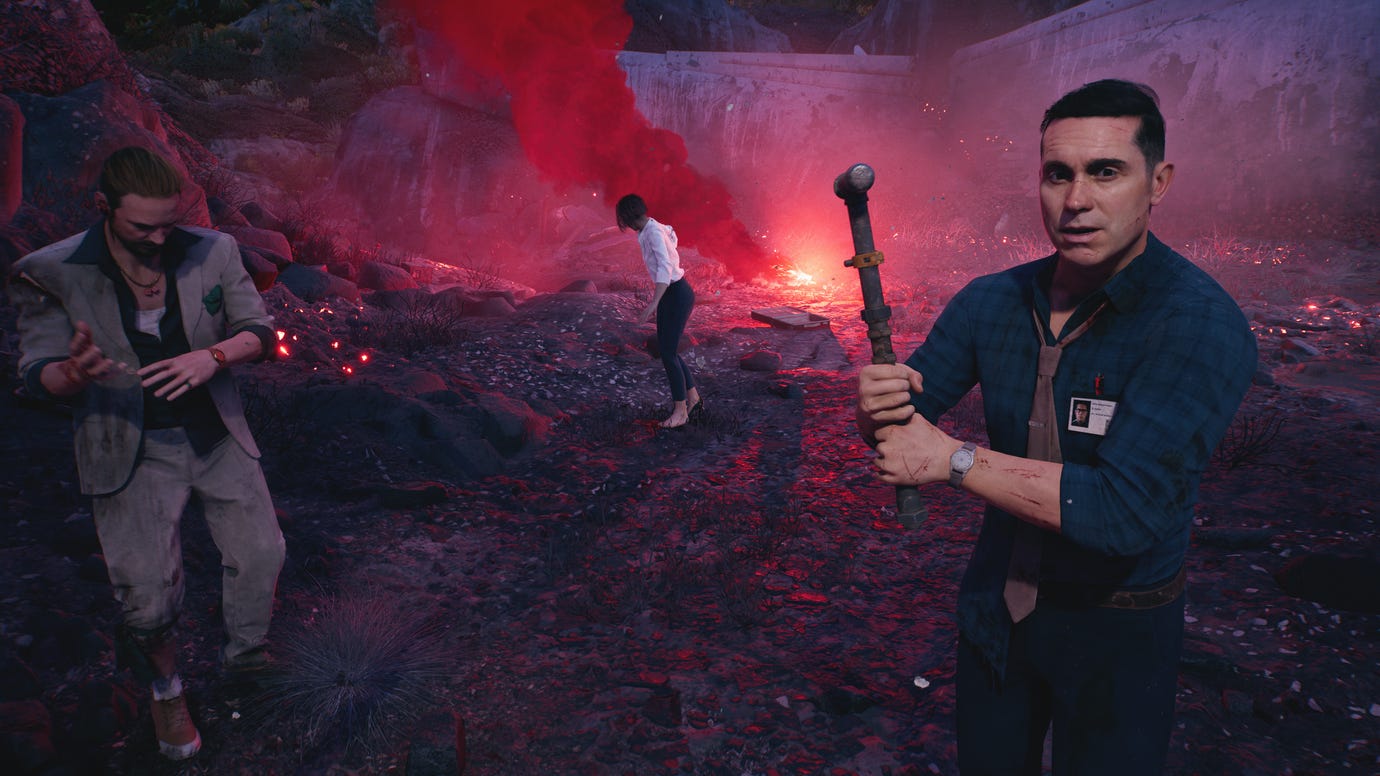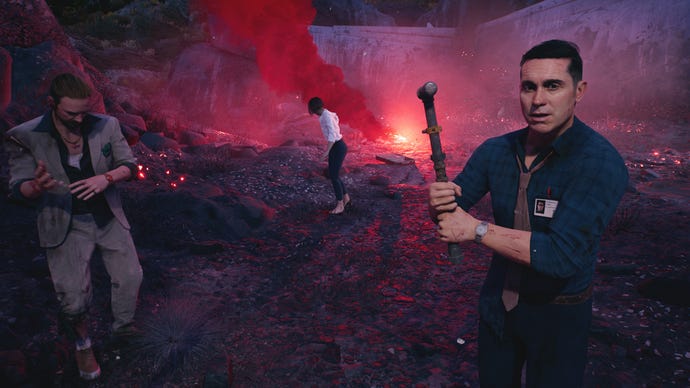 Dead Island 2 system requirements and PC performance
Not to say that Dead Island 2 will zip along on a dusty netbook, but my testing suggests that its official minimum and recommended specs might represent an abundance of caution. An Intel Core i9-9900K just for 60fps at 1080p? Nope, you can get away with far less CPU juice. A GeForce GTX 1060 for just 30fps? Pfft, it'll go much faster than that.
For posterity, though, here's what publishers Deep Silver say about Dead Island's 2 system requirements:
Dead Island 2 minimum PC specs (1080p / 30fps)
GPUs: AMD Radeon RX 480 / Nvidia GeForce GTX 1060
CPUs: AMD FX-9590 / Intel Core i7-7700HQ
RAM: 10GB
OS: Windows 10
Storage: 70GB
Dead Island 2 recommended PC specs (1080p / 60fps)
GPUs: AMD Radeon RX 6600 XT / Nvidia GeForce RTX 2070 Super
CPUs: AMD Ryzen 5 5600X / Intel Core i9-9900K
RAM: 16GB
OS: Windows 10
Storage: 70GB
Dead Island 2 High PC specs (1440p / 60fps)
GPUs: AMD Radeon RX 6750 XT / Nvidia GeForce RTX 3070
CPUs: AMD Ryzen 7 7700X / Intel Core i5-12600KF
RAM: 16GB
OS: Windows 10
Storage: 70GB
Dead Island 2 Ultra PC specs (4K / 60fps)
GPUs: AMD Radeon RX 6950 XT / Nvidia GeForce RTX 3090
CPUs: AMD Ryzen 9 7900X / Intel Core i7-13700K
RAM: 16GB
OS: Windows 10
Storage: 70GB
After finding a suitably infested patch of Beverly Hills to run some benchmarks, I found that the GTX 1060 can comfortably outperform its "minimum" status. Granted I was using it with an Intel Core i5-11600K and 16GB of RAM, not the weaker CPUs in the entry-level specs, but considering it averaged 44fps on the Ultra quality preset at 1080p I don't think an older chip will spoil it. On Low quality, it averaged 93fps, as well as 81fps on Medium and 51fps on High. Pretty good for a minimum GPU, no?
Further up the chain, the High-rated RTX 3070 also managed to blow past its 60fps target, averaging 95fps on Ultra at 1440p. This card could even have a decent bash at 4K, where it produced 55fps on Ultra quality – with some help from FSR 2 upscaling, running on Quality mode.
As for 4K, you don't strictly need a four-figure graphics card like the RTX 3090. The newer, but much cheaper RTX 4070 averaged 60fps exactly on Ultra quality, and with the addition of Quality-level FSR 2, that rose to a glossy 84fps. The RTX 4070 is broadly similar to an RTX 3080 in most games, performance wise, so an RTX 3090 would be more than enough for this resolution.
Honestly, there's not much to complain about with Dead Island 2's PC performance. I haven't experienced any nasty stuttering, even on lower-end hardware, and the game seems perfectly stable on Windows. I did have a few crashes on the Steam Deck, but besides the fact that it was running through a technically bodged Epic Games Launcher on a formally unsupported Linux OS, they subsided after lowering the graphics settings. Other Deck-specific odds, like the recurring shader caching process or cutscenes sometimes showing a frame or two of the previously cutscene, don't seem present on Windows at all.
The closest thing I have to a grumble is the lack of DLSS support, especially DLSS 3, which would have been great for 4K. But FSR 2 is a workable replacement, and unlike DLSS, it isn't limited to any particular range of GPUs.
---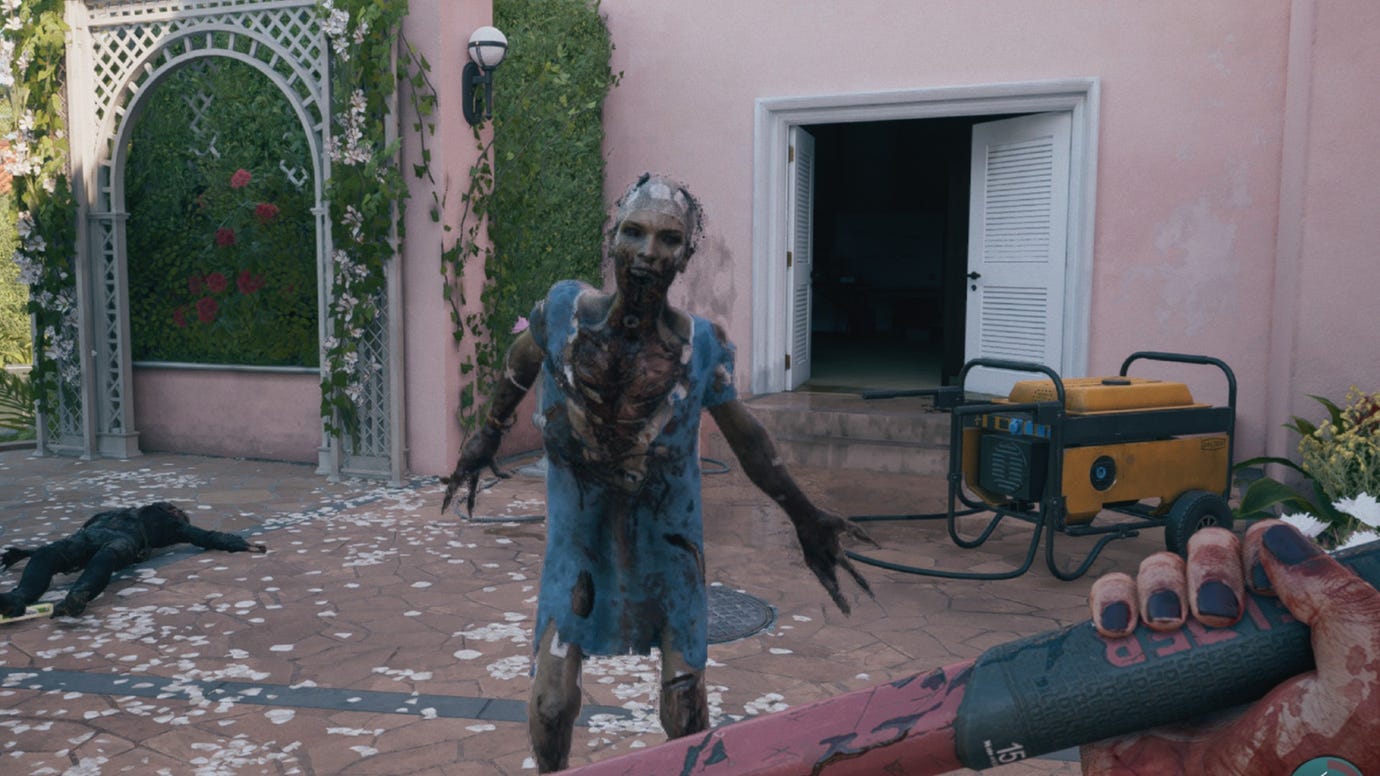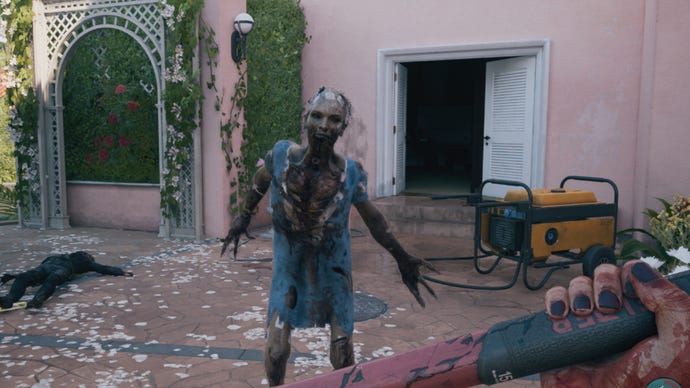 Dead Island 2 best settings guide
For all the good news, I can't help but eye up the massive performance gap between Ultra and Medium on the GTX 1060. Especially since, and you can see this in the comparison shots below, the visual quality difference between them is fairly narrow .
Sure enough, making a few changes to Dead Island 2's graphics settings can help dish out a higher FPS at minimal visual cost. To find out which ones to tone down, I tested each setting individually, noting how each one improved the GTX 1060's performance over simply whacking on the Ultra preset. Results, and the subsequent settings guide, to follow:
Motion Blur: You can get a teensy gain from turning this slider right down to zero – 44fps to 46fps, in the GTX 1060's case – and doing so arguably makes Dead Island 2 look better.
Anti-Aliasing: Leave this on Temporal AA High, the default. There's a Temporal AA Low option but it doesn't improve performance at all, and the third option of FXAA makes fine details (like hair) look off putting grainy.
View Distance: May as well keep this on Ultra, as dropping it to Medium didn't raise performance by a single frame per second.
Post Processing: Again, there's no performance difference between Ultra and Medium, so leave this on the former.
Shadows: At last, something meaty. Swapping Ultra-quality shadows for Medium might be noticeable in head-to-head screenshots, but it's fine in motion, and it gave the GTX 1060 an 18% speed boost up to 52fps.
Textures: I got a 2fps bonus by lowering this from Ultra to Medium. It might be worth the quality drop if your PC is really struggling, though it's better to look elsewhere for cuts first.
Effects: This is the big one, as visual effects like fire, gore, and electricity can drop your FPS when they're stacking up onscreen. Medium quality still looks alright, though, and this one change had the GTX 1060 running at 57fps. That's a massive 30% gain over Ultra, all by itself.
Foliage Details: Another setting to leave up, as (figuratively) cutting LA's shrubbery to Medium quality did nothing for improved performance on the GTX 1060.
SSAO: Just the smallest of speed improvements here, with Ultra's 44fps average ticking over to 45fps on Medium.
Indirect Shadows: There was no performance change between Ultra and Medium, so leave this turned up.
Depth of Field: Like SSAO, switching to Medium yielded a single extra frame per second, up to 45fps.
Screen Space Reflections: …and again, it was 45fps with reflections on Medium quality, barely up from 45fps on Ultra.
Material Quality: Medium performed exactly the same as Ultra did, so there's no desperate need to lower this.
Shading Quality: One final 1fps boost for the pile, with the GTX averaging 44fps on Ultra and 45fps on Medium.
AMD FidelityFX Super Resolution 2: Because FSR 2 lowers the game's rendering resolution before applying upscaling, it's not usually great at 1080p, at least not compared to 1440p and 4K where the upscaled results will look much sharper. For what it's worth, the GTX 1060 shot up to 55fps just by setting this to Quality mode, and don't forget how the RTX 4070 bumped its 4K/Ultra performance up from 60fps to 84fps after the same change.
AMD FidelityFX Variable Shading: Leave this turned on. Disabling it hurts performance rather than helping it (the GTX 1060's average fell to 42fps) and to my eyes, it didn't make Dead Island 2 look any better.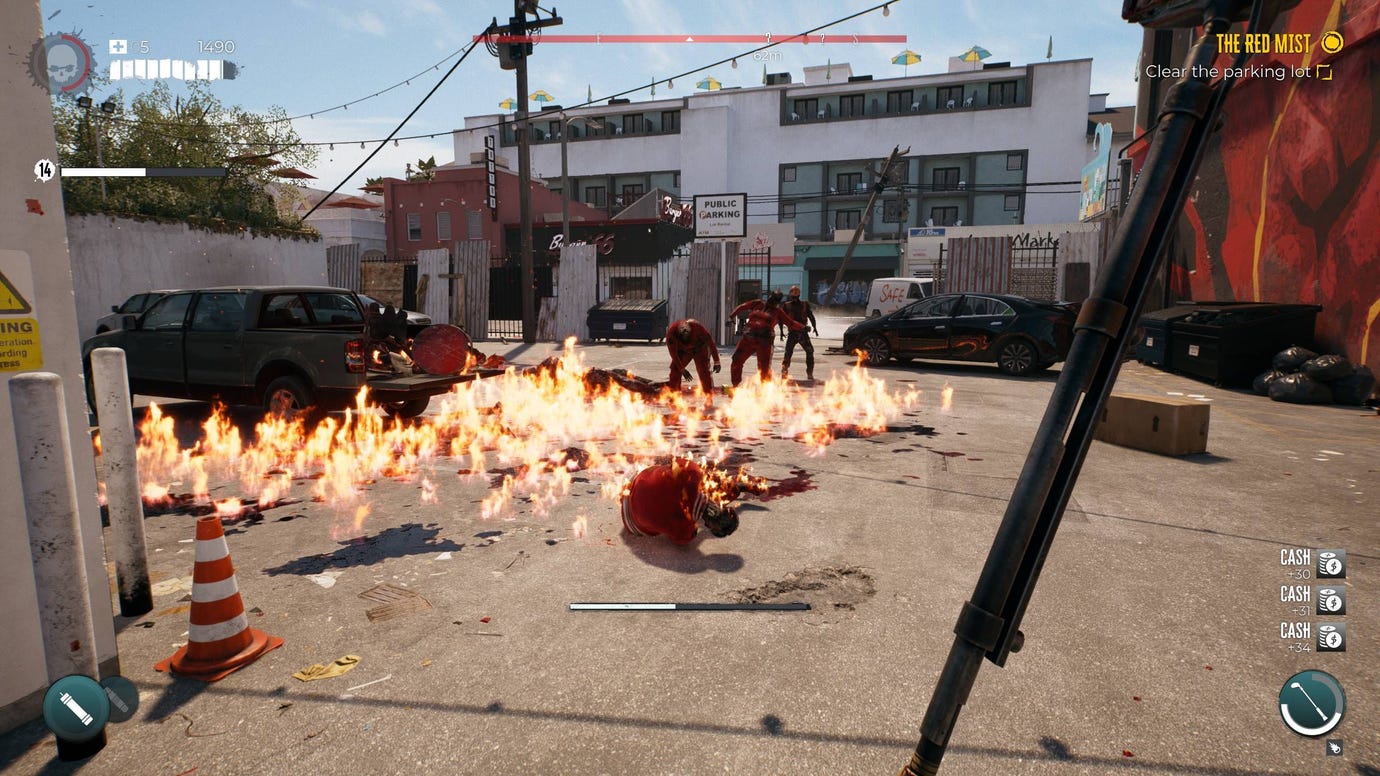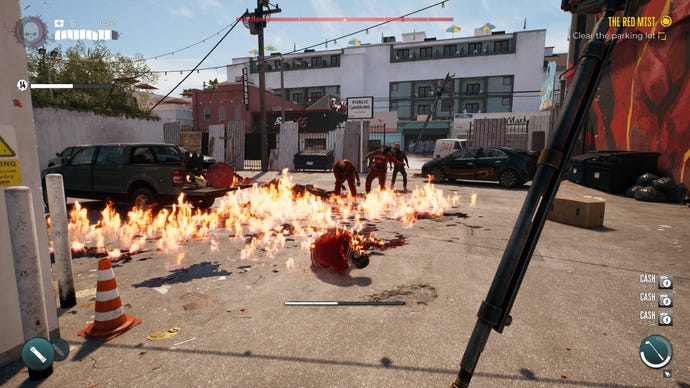 Shadows and Effects are clearly the two biggest suppliers of extra frames once lowered, so I recommend snipping them both to Medium quality. Let's not ignore the numerous settings that yield 1-2fps gains, though – combined together, they could add up to a visibly smoothness upgrade, especially on low-end PCs. Here's that best settings list in full:
Motion Blur: 0
Shadows: Medium
Effects: Medium
SSAO: Medium
Depth of Field: Medium
Shading Quality: Medium
everything else: ultra
My GTX 1060 setup averaged 77fps with this combination of settings, a level of performance that's nearly identical to what you'd get from the Medium preset. Except this lets you keep max-quality view distance, textures, foliage, reflections, and a bunch of other goodies.
It's fine to throw on FSR 2 as well, ideally on Quality mode, though only at 1440p above. You probably won't need it at 1080p, and while it won't turn Dead Island 2 into pixel soup, it will dull the edges of moving and distant objects in a more noticeable fashion than it does at higher monitor resolutions.