What you need to know
Snapdragon Game Super Resolution is an "upscaling technique" for Adreno GPUs.
Qualcomm says the tech can upgrade mobile games from 1080p to 4K or 30 to 60 FPS "while extending battery life."
Popular Android games like Call of Duty: Warzone will support Snapdragon GSR when it launches "later this year."
The Snapdragon 8 Gen 2 has blown away past benchmarks to help new 2023 flagships get better than ever for Android gaming. But the latest Snapdragon gaming tech will retroactively improve performance for Android games, even for less-powerful Snapdragon chips.
Announced on Wednesday, Snapdragon Game Super Resolution (Snapdragon GSR) is a "single pass spatial aware super resolution technique" designed to "achieve optimal super scaling quality at the best performance and power savings."
Here's a more understandable explanation: the Snapdragon team apparently condensed the upscaling and edge-sharpening process for Android games so that it only takes a "single pass" to convert content instead of the industry-standard two passes. In doing so, it reduces an upscaled game's bandwidth, memory usage, latency, and battery usage.
When Snapdragon GSR launches later in 2023, it'll allow gamers to boost FHD games to 4K, 30 FPS games to 60 FPS, or increase battery life — assuming the game supports it. Qualcomm claims it delivers a "2x performance improvement" compared to other upscaling solutions.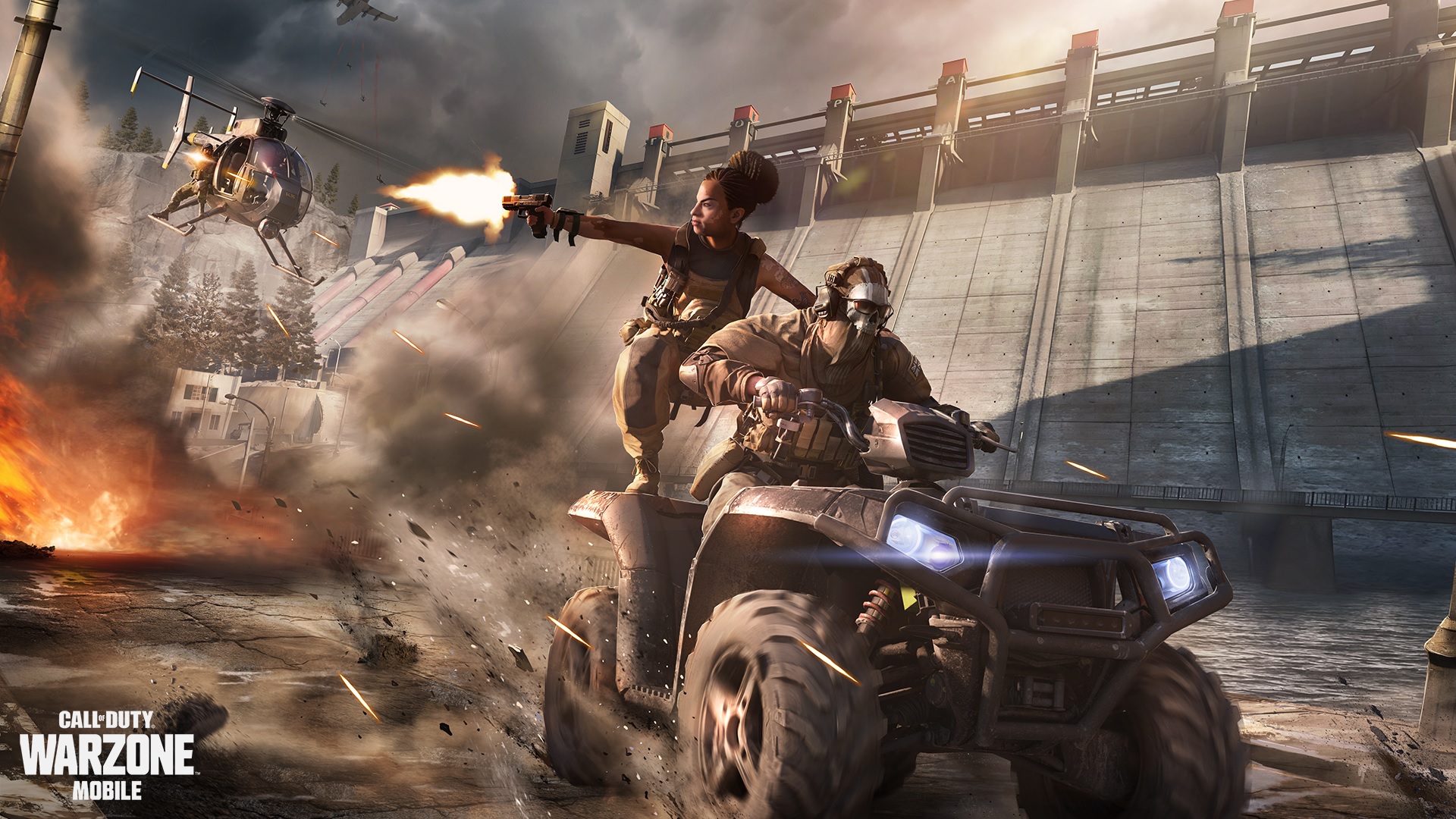 So far, Snapdragon has announced a few partnered developers like Activision (Call of Duty: Warzone Mobile), Tencent (Return to Empire), Tianzhiyou (Jade Dynasty), and GIANTS Software (Farming Simulator 23) that have already incorporated GSR into their games .
According to GIANTS CTO Stefan Geiger, the tool made Farming Sim 23 "playable on a broader range of hardware." And Activision Technical Director Erik Beran made a similar point, stating that the tech helped them "easily enhance the upscaling and rendering performance of Call of Duty: Warzone Mobile on a variety of different mobile devices."
So while Snapdragon 8 Gen 2 phones like the Galaxy S23 will benefit from this Adreno boost — according to Qualcomm, upscaling will take half as long on the Gen 2 than before — it'll also provide a significant benefit to older Android phones with lesser Adreno GPUs.
Snapdragon GSR will be "compatible with most GPUs" but "delivers the best performance on Snapdragon platforms."
Phone deals: BestBuy

(opens in new tab)

| Walmart

(opens in new tab)

| Samsung

(opens in new tab)

| Amazons

(opens in new tab)

| Verizon

(opens in new tab)

| AT&T

(opens in new tab)